The Popularity of Leather Dog Collars
Anyone who has a pet dog needs to buy collars and other accessories. When shopping for these accessories, the best advice to get from many people would be to go for leather dog collars. This material, especially the custom leather dog collars have become popular. Professional dog trainers advise owners to choose leather collars because the quality of material used is strong. This has made buyers prefer buying these leather collars because they are sturdy and does not wear easily. These leather collars resist water and heat.
Types of leather collars for your dog
There are many types of dog collars to choose from. Plastics, cloth and leather are some of the most popular collar materials available. Leather dog collars are the best in the market because it is breathable, long lasting and durable. They are ideal for big breeds and come in different sizes. The following leather types are used to make collars.
The Bridle leather comes with deep colors, resist stretching and durable.
The Latigo leather material is attractive, durable and pliable.
On the other hand, the natural vegetable or canned skirting leather collar comes in many colors; it is versatile and uses natural raw materials for the tanning procedures.
The top grain leather material is the most popular for dog collars because it shows grain variations, its surface is stronger.
If you have a sizable budget, order the studded leather dog collars. These are expensive than ordinary leather dog collars because they are designed using expensive studs. However, always consider the comfort of your dog. Get soft studded collars with high quality leather. The studded designs must match the color of your dog. Before you buy a dog collar, make sure you measure the neck size of your dog.
Tips When Buying Dog Collars and Bandanas
When buying collars made of leather, there is one little mistake that dog owners make – choosing the wrong size of the collar. People tend to buy big collars that do not fit. This problem is solved by using leather collars. The leather material is hard wearing and comfortable to any dog size. Buyers get the leather collars in different sizes and length. When ordering, get something wide to avoid injuries. It should not be too wide to restrict the movement.
When you buy personalized leather dog collars, you get a distinguished accessory from other materials like plastic, rubber and fabric. Plastic collars are hard, and they might cause injuries to the dog. Rubber collars are good, but they cause suffocation. On the other hand, the fabric collars are easy to break and easy to tear.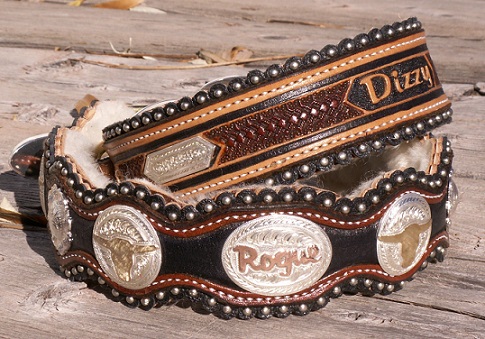 Dog Bandanas
Apart from the leather collars, there are other accessories bought that enhance your dog's appearance. Dog bandanas are available from online shops.
Before you make orders, consider the quality of bandana. Consider the styling that goes with other accessories. If you buy new leashes and collars, accessorize with a bandana that matches the color. Make sure that the size fits the neck to make your dog comfortable. The price of your bandana must be put in place as some materials cost more. Online sites allow dog owners to shop for bandanas and pay less.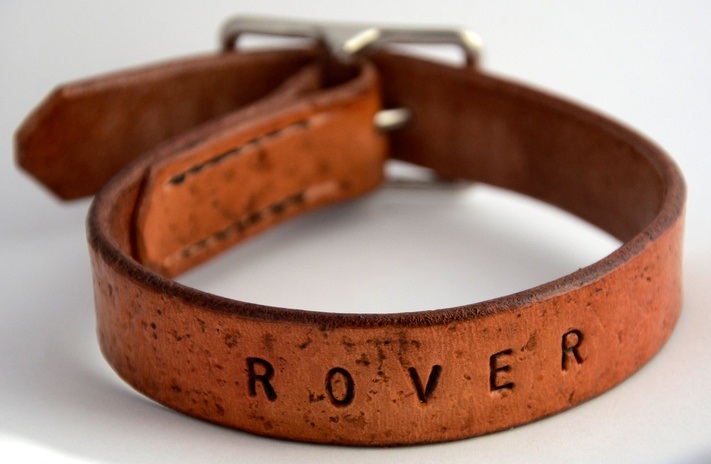 If you are shopping for new collars, get leather dog collars because they are comfortable, affordable and comes with other accessories that make your pet look beautiful. They are easy to use that other collars in the market. Other dog accessories such as the bandanas make good dog fashion statement especially during pet shows. You can also add dog booties and other fashion statements to bring out that unique fashion concept for your beloved fashionable canine friend.