Dog Toys
Dogs are like human babies. They can be taught different simple to complicated tricks at an early stage. When your puppy is about 2 months old, it can already listen to their master's command and can follow simple instructions. Their little brains can be stimulated with repetition of commands and the use of other tools such as dog toys. There are varieties of dog toys available in the market. Some are made for small breeds while others are intended for large breed puppies. Depending on the breed of your dog and its size, you can choose the appropriate dog toy for your little pup.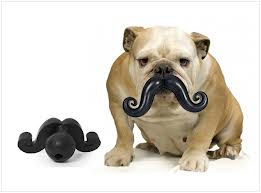 Dogs are playful in nature. They love toys and the best thing about having toys to chew is to be able to chew them to pieces. That's basically the nature of dogs, they love to chew anything to its destruction. Large and small breeds alike have the knack for chewing things. The danger is when you present a toy that can easily be destroyed and they may swallow little things that can pose threat to them by choking and other hazards.
Kinds of Dog Toys
Generally, dog toys are made to outlast the dog's fearsome chewing instincts so they should be durable, strong and not easily destroyed by canine teeth. Here are some of the most common durable toys available in the market for your pet dog.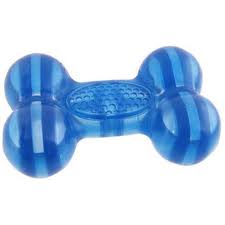 Indestructible dog toys
Indestructible dog toys are made to withstand the force of the jaw. They can be made from plush which a type of fabric that can be safe from dogs. These plush fabrics have been sewed with multiple squeakers so your dog will enjoy the squeaking sounds it makes while being chewed. Another durable toy is the silicone toy that floats in water. These are not easily destroyed because it is made stiff while able to float in water for dogs who love to play in the pool. Some of these silicone toys have dental cleaning capacity that cleans your dog's teeth while they chew on it.
Interactive dog toys
Interactive dog toys are made to entertain dogs for a longer period of time. Some of these toys are also made to stimulate dog's instincts with dog puzzles and treats boards. Interactive toys engage both the owner and dog to playtime session making their bond stronger.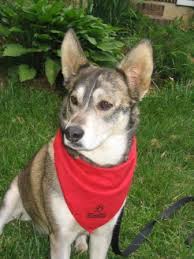 Tough dog toys
Tough dog toys are similar to indestructible toys but only to a better extent. These toys are also made to survive the dog's aggressive chewing habits. They are made to entertain dogs as well as to provide them with dental cleaning benefits. Tough toys are best for small aggressive dogs.
Spending time with your pets is like spending time with your children too. They need attention, care and nutrition. Play is equally important to these furry friends. The toys you provide them will not only mean that you care for their total well-being but it will also show them how responsible owner you are.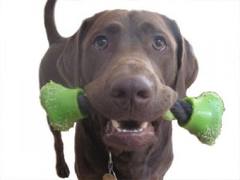 Some dog owners even dress up their pets using dog bandanas to make them appear cuddlier cute and attention grabber. This is especially true in dog fashion contests where dogs dress up to become cute superheroes like little humans.
Some owners go to the extent of giving their dogs more than just dog toys. They shower their pets with love, attention, care, nutrition; play and affection like people who treat someone they love. Some owners treat their dogs as the only family they have. Dogs repay their owner by being their guard and loyal friend until the end. So goes the saying that a dog is a man's best friend indeed.