Dog Shirts: Important Things That Pet Owners Should Know
Dressing up your dog is quite fun since there is a lot of dog shirts available in the market today. You can either buy them in online stores or in any of your favorite pet shops near you. The shirts for your dogs are available in different sizes and styles that will surely fit perfectly for your beloved pets.

Why Are Dog Shirts Necessary for Your Pets?
Dog shirts will keep your pets warm during the cold season. During the winter or rainy season, your pets need warmth as well same as you do. While outside, rain jackets will keep your pets dry and warm. At night, you can provide a sleepwear for your pet while during the day t-shirts and sweaters are the best outfit to provide warmth.
Dog shirts will protect your dog while you enjoy your activities at night. If your pet is highly active at night, tendency is you spend a few hours playing or just walking around at the park or streets in your neighborhood. A reflective orange sportswear or T-shirt will let drivers spot you and your pet, keeping you safe while you enjoy your playtime at a time.
It makes your dog fashionable. There are personalized dog shorts that will surely keep your pet in style. Of course, you have to ensure that you provide a T-shirt that goes with the shape of your pet's body to ensure safety.

What Are the Different Types Shirts that Your Dogs Can Wear?
This kind of shirt has a matching collar and buttons just like the common polo shirt that you wear. You can choose a polo shirt that has the same color as you have for fun.
This resembles a dress more than a T-shirt, which is perfect for your female pets. However, the material used is the same as your dog T-shirts.
 Yes, that's right. This type of shirt is the same as the ones worn by the people in the navy or sailors. The shirt is available in different colors and prints that have a sailor collar.
This is the best shirt if you and your dog love outdoor activities. It does not only protect your pet from the natural outdoor elements but it provides a high sense of fashion as well.
T-shirt with print or Custom Dog Shirts
Custom dog shirts are types of shirts are perfect for dog owners and their dogs with a high regard in fashion. These shirts can be mix and match as well; you can also choose the ones that have embroidery on it.
Dog Accessories
Dog accessories are a great addition to make your pets, stylish and fashionable while you go outdoors. Dog bandanas are one of these aside from the dog collars that are available in the market today and you can make your own as well to save up for some cash. You can either buy or purchase some bandanas that will match the outfits for your dogs or choose the ones available for any occasion. A bandana is great if your pet doesn't want to wear a T-shirt or a dress. Wearing it won't make your pet uneasy, but comfortable instead. So, make sure that you always include a bandana every time you shop for your lovable pets.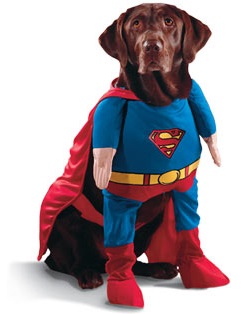 Dogs wearing personalized dog shirts are such a fun sight to look at, which is why taking the time to invest in their clothing means so much to them. Shopping for dog clothes is not a hard thing to do since there are a lot of pet shops and department stores that sells dog clothes. Funny dog shirts are also available so you can lighten up everyone's mood, even your mood while seeing your dog wears one. So, what are you waiting for, shop for dog- T-shirts now.