A small dog harness is ideal for the cute and cuddly breed of dogs like Maltese, mini pincher, Boston terrier, pugs, Pomeranian, Chihuahua, mini-schnauzer and Shi-tzu. Taking them out for a walk is a good way to exercise their limbs and a good way to spend time and bond with their owners. For these types of dogs, most veterinarians advise the use of a harness for the pet's easy movement and convenience.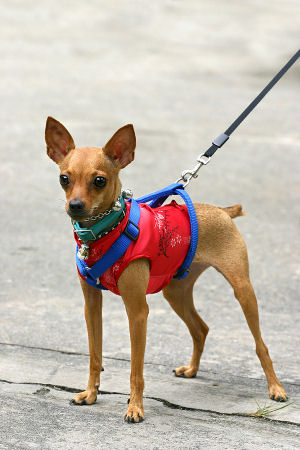 Although those trendy dog bandanas make them look more cute and wonderful, a harness keeps them secured and safe when they are taken outdoors. Choosing the right type, exact fit, length, purpose, physical and medical conditions are the factors to consider when purchasing a small dog harness.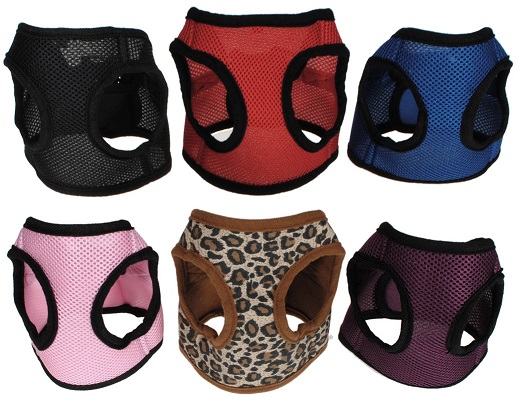 Buying checklist
Knowing the right material and the needs of your dog and matching accessories will benefit your pet. First, it has the same function as a dog collar do but in terms of appearance it packs a lot of difference. It is designed for a variety of purpose. In totality it consists of a collar, a loop that wraps around the dog's body and secure connecting straps. It is presented in a variety of styles and materials. The whole set-up includes the attached rings, a leash, buckles and handles.
An extra small dog harness comes with thick pads on the trachea area for the dog's full comfort and ease of walking. The latest designs comes with stud, accents, attractive and colorful designs with matching patterns, mix and match color combinations and even personalized ones to reflect the owner's sense of style in trends and fashion.
A small dog harness lessens the risk of having neck injury to your pet. It also protects the throat which is the most sensitive part of their body. Having a perfectly fitted harness also eliminates too much pulling and provides a better grip and control each time they are out for a walk. Because it is securely attached and connected by the straps, the chance of the dog slipping from their hand is absolutely impossible.
Some handles and straps come covered with thick pads or with the functional small dog harness vest to provide comfort for the dog and the pet owner. A good dog harness for small dogs must not only make the little pet secure and safe but must also be convenient for the handler to manage and control.
Picking the right material that will not put the dog's health in danger of chaffing and allergic reactions must also be taken into full consideration. Since most of them are easy to fit and slip over their heads, the type of material used must also be tested on them when purchasing. A small dog harness is secured by buckles or rings that can be made of either metal or plastic and goes all the way from their belly up to their chest and to their front legs.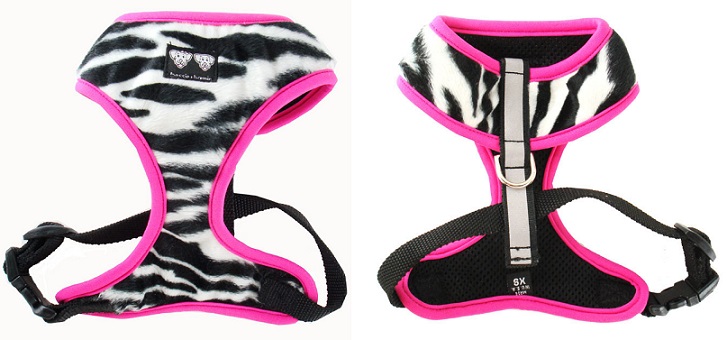 Final tips
Always check your dog for any signs of rashes, chaffing, or bruise. If there are irritations or any unusual changes that happen each time they use the harness, it is a sign that the material and make is not fit for them. Choose a breathable, durable and washable material especially on their chest area and avoid the too bulky or thick (leather types) for their own convenience. Make sure the harness that you buy comes with a warranty for easy replacement of the item in case the dog is not comfortable on using it.
Being extremely careful when choosing the harness will definitely go a long way in ensuring your dog's safety and comfort at all times. With these tips, you should now be able to choose the right harness that will perfectly fit your adorable pet.