What You Need to Know About A Dog Raincoat and How to Buy One
A dog raincoat is considered as one of the most essential pet clothing that you can purchase for your pet especially during the rainy season or winter. This pet clothing can provide superior protection for your pet during such weather conditions. Aside from the protection, it is readily available in various colors and designs that will make your pet look adorable while wearing one.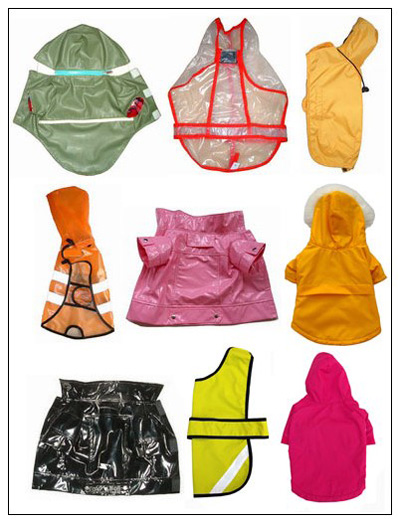 General Types
The raincoats are classified in two groups – dog raincoat with hood and those that do not have one. Take note that there are various coats that are included in each category thus it is important that you are familiar with the features in order to choose the right one for your pet. The raincoats that have hoods either a large dog raincoat or small dog raincoat are best choices since they provide protection to your pet's head. Most of these coats cover the entire body including the legs. Additionally, the material used includes vinyl and nylon that are resistant to water. The interior lining is usually a soft fabric that provides heat and secured with ribbons or Velcro straps.
The raincoats that do not have any hood focuses on covering only the body and the legs. These coats can be used even if it is not raining. You can even use dog bandanas as an accessory for your pet's attire. These coats are also made out of vinyl and nylon and lined interiorly with soft fabric such as fleece for warmth. It is held in place with straps or a closure system. Both dog raincoat types are easy to clean and dry, thus you do not have to hassle in maintaining it.

How To Buy A Raincoat For Your Dog
The dog raincoats are considered as a necessity for your pet. The fur of your pet could not provide adequate protection from the rain or snow. When buying one for your pet, simply picking out the first one that you get is not the best choice. Always remember that there are considerations to bear in mind.
The size is important in order to ensure the right fit for your pet. A raincoat that is too tight or loose will make your pet uncomfortable. If the coat is loose, your pet might step on it. If too tight, it might affect the breathing or movement of your pet.
As for the material, it should be made out of waterproof materials. Take note that the main purpose of buying one is to keep your pet dry as well as preventing chills or catching cold. Aside from the basic waterproof properties, the raincoat should be tough enough to withstand some occasional biting of your pets when it gets in their faces, especially the hooded ones.
The cost is also an important factor and one should not be expensive. There are affordable choices in local pet stores or even in online shops. Make sure that you will inspect the coat meticulously for the quality.
The color, style and design should also be considered. Due to the increasing availability of accessories and clothing for dogs, you can choose one that best suits your preferences.
Now that you know what a dog raincoat is and the considerations to bear in mind when buying one, it is time to purchase one for your pet. During the rainy season or winter, it is important to have one. Bad weather conditions should no longer stop your pet from tagging along with you. They can stay active on a bad weather conditions while staying dry, protected and away from sickness caused by a bad weather.