Things to Consider When Buying Dog Bags
Dogs, popularly known as man's best friend are no longer treated like an animal. These dogs are now considered to be in par with humans. They have beds, good feeding bowls, clothes, jewelry and some even have their own passport. As absurd as it sounds, it is actually true. Dog bags have also grown in popularity. They make it easier for you to carry around things when you're taking your dog for a walk in the park or even when you take it to some social gathering.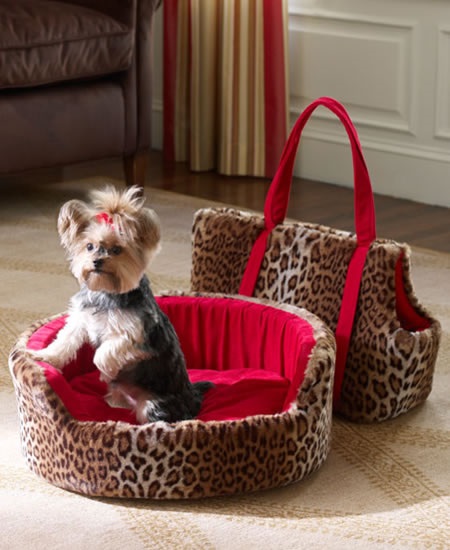 These bags come handy to store things that you will otherwise have to carry around in your purse like your dog collar, hand sanitizers, doggy treats and training supply. If you're looking to buy one such bag but don't know where to start, read on to find out some tips on what to look for while purchasing a bag for your dog along with information on where to buy it from.
Buying checklist
First and foremost, ensure that the bad can be fastened to your dog's collar. This makes it easier to carry the bag around. For times, when you don't use a leash, you should be able to attach the bag to your belt loop so that you don't have your hands full while running around with your dog.
Secondly, ensure the bag has separate sections to store empty and used dog poop bags. It can be quite disgusting having to carry dog poop in your hand after scooping it up into a bag. Also there are chances of the poop bag ripping or spilling while you handle your playful dog.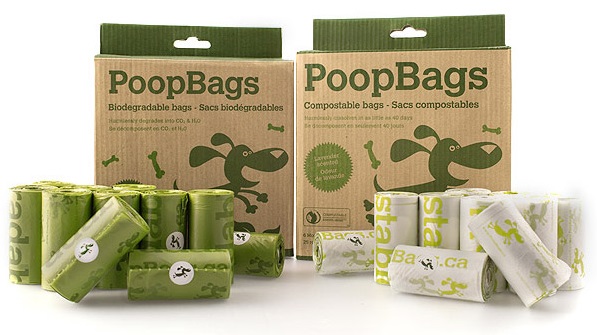 Check to see that the bag also has a pocket where you can store your sanitizer. Handling a dog can get quite messy and you need to keep in mind the hygiene aspect. Most dog carrier bags have sections where you can store different items so that they don't mix with each other. Remember to always carry a sanitizer while handling a dog.
Dog bags should also allow you to store small dog treats and food items. If you're taking your dog on a long walk or on a full-day outing, it is but obvious that your pet will get hungry. Hence rather than carrying dog treats in your pocket, you could store them in the bag.
Additional tips
If you're already carrying a dog bag, it makes no sense carrying another bag to store your items like house and car keys, cell phone and wallet. Hence the dog bag you chose should have provision to store all these items without mixing them up with your doggy stuff. The bag you choose should also be easily washable because it is bound to get dirty often.
Dog saddle bags are a great option. They are convenient, handy, easily available and available in various colors and sizes. You can match them to your dog collar and buy them according to the size of your dog and the things you need to carry around in them.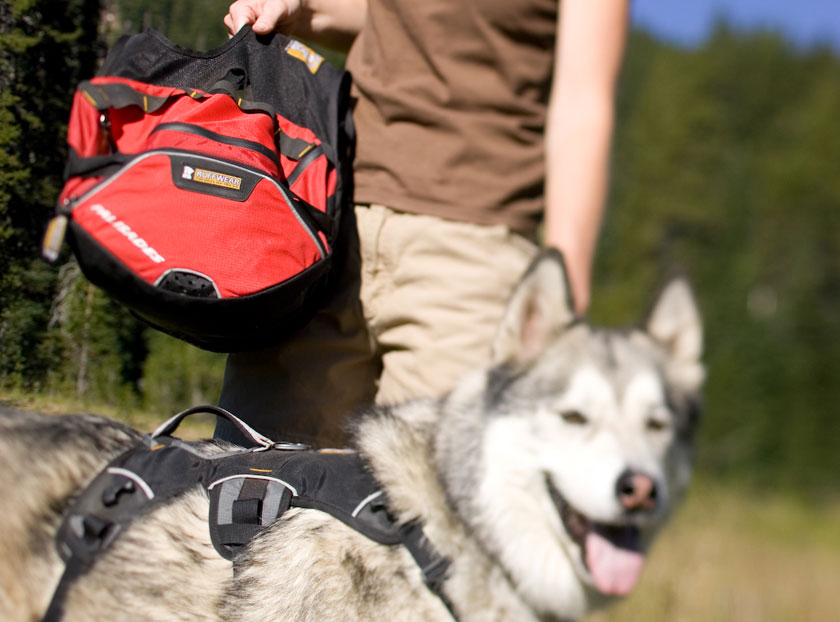 Where to buy dog bags
Nearly all pet stores that sell dog food and pet accessories will have these bags. The price may vary depending on the product quality and the brand. It is always advisable to buy a strong, durable bag because these bags are exposed to very rough use and can easily wear off.
Online stores also sell these bags along with other dog accessories like dog bandanas, collars, leases, dog vests and poop bags. Prices may vary depending on the discount the website is offering and the type of products you purchase. However, if you're looking for attractive deals on dog bags, online shopping portals are the best option.