The Benefits of Purchasing and Using Reflective Dog Collars
Dog lovers would apply all sorts of caring methods to ensure the safety of their dogs such as using reflective dog collars to make them visible in the dark. Pet dogs are commonly seen sporting dog bandanas for a chic look as they are taken a walk around town. It would not be surprising to have their owners sporting a similar outfit as both strut down the streets.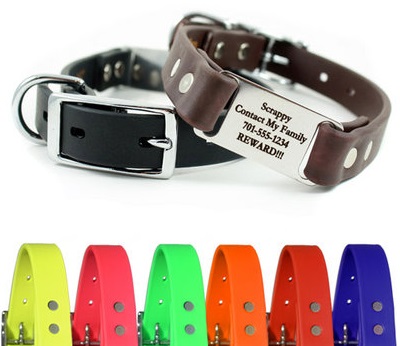 Safety for dogs
It is important to keep pet dogs safe at all times as some have the tendency to wander away from home on their own or dash out of the premises for some reason or other. One of the useful accessories for such dogs that are not so well trained as yet would be the reflective dog collars and leashes to hold them securely by hand or at a strong post.
Since dogs tend to be easily agitated by any movement and lose self control, they may run out very fast and get hurt. It is advisable to have them on personalized reflective dog collars to protect themselves at all times. Should they get lost, they can be easily identified by the contact information on the dog collar.
Reflective dog collars are very useful to avoid being knocked down by vehicles. A little light is sufficient in identifying the presence of the dog even among the bushes in the dark. It is very helpful in locating pet dogs when they run away. This could happen when they lunged towards smaller preys such as cats and squirrels.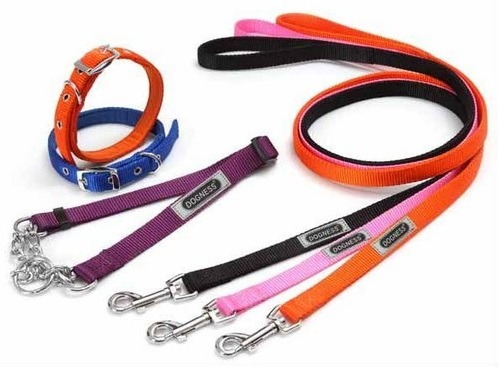 Varieties
The market offers a variety of reflective dog collars to suit different dogs and owners' preferences. These accessories can come in different sizes and patterns for a better fit on different dogs. Each reflective collar uses special materials that reflect to be visible in the dark. Higher quality reflective materials give a sharper reflection for a quick identification of the object. These collars can be in a plethora of delightful patterns and designs to reflect the character of the dog or preference of the owner.
The market also offers reflective hunting dog collars for hunting dogs to avoid a wrong shot in any hunting expedition. Extra care must be exercised in potentially dangerous activities such as hunting when the dog is roped in. Hunting in the dark or at dusk can reduce visibility where accuracy is compromised even for a sharp shooter. Hence, the use of a high quality reflective collar on the hunting dog protects it from being mistaken as the prey.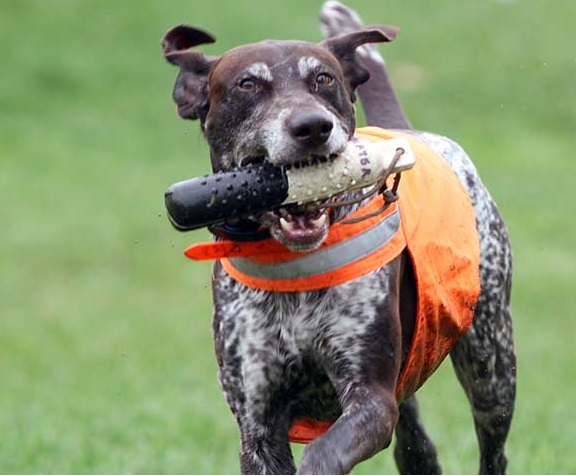 Purchase selections
As with all wearable pieces, it is important to purchase the right fit of collars for the pet dog. A small dog would look awkward with a big collar and vice versa, regardless of the fashion. It is better to be practical with collar purchases than to prioritize on fashion and market trends.
A dog on any collar should be comfortable in it at all times. The collar should not hinder its movements and hygiene. Ticks may want to hide around the collar to bring on much discomfort to the animal. Pet owners should consider at least 2 pieces of collars for their pets for hygiene purposes. Ordinary dog collars are necessary as well as reflective ones for day and night wear. It is good to have the pet changing collars now and then to be clean and healthy.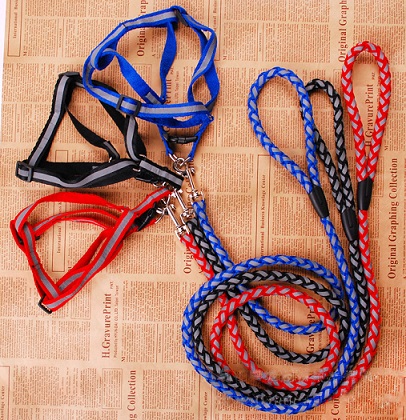 All reflective dog collars can be purchased from pet shops on the high streets or Internet. The plethora of such shops makes it very easy and convenient for dog owners to make a purchase easily and quickly. It does not cost much to purchase the right piece of collar for the dog.