Red Bandana
Bandanas and scarves are really coming back into style not only for fashion enthusiasts but also with pet dogs. There's nothing more American than a good old fashioned bandana, and there are so many ways you can wear them, and there's nothing more iconic than the red bandana.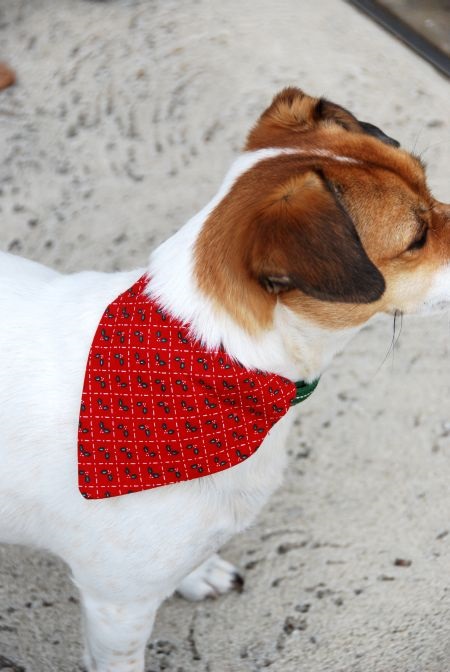 The usefulness of a bandana is a manifold. You can use it to cover your head, use as a scarf, use to tie some things or use for bandaging of wounds in emergency situations. Some bandanas are even made by designers and it can be a glamorous fashion accessory. As for pet's accessories, they can be a good fashion statement for dog show fashion event.
Ways in Wearing A Bandana
One of the most common styles for wearing a bandana is the pin-up style.
This is done by tying the hair in to a messy bun, folding the bandana in to a triangle shape and keeping the bandana folded until it's around three inches wide.
Then place the middle of the bandana on the nape of the neck and tie the knot on the top of your head.
Tuck the ends in and add some hairpins to hold it in place.
This look works especially well with a red polka dot bandana pattern or something similar.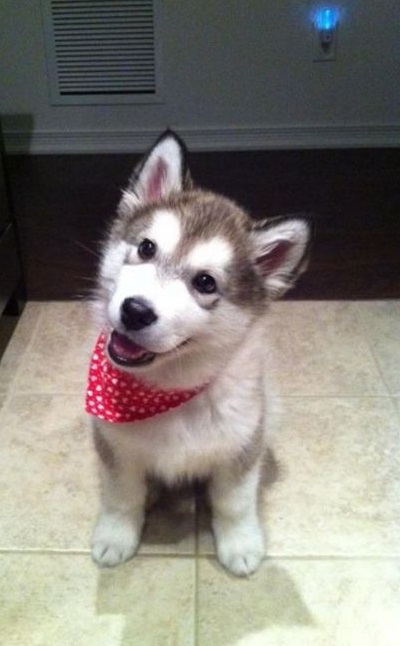 Another common style is the rock and roll bandana, and it looks great on long wavy hair.
Fold the bandana in to a triangle like the above style, but then keep folding until the whole thing is around two inches wide.
Then you simply place the bandana in the middle of your forehead and tie a knot at the back of your head. Again, pin it with hairclips and you can keep it in all day.
This style goes great with a red white and blue bandana, or a proper American flag style.
The 1940s style bandana is an excellent way to keep your hair out of the way and also has that vintage look.
By tying your hair in to a French twist, you then form a triangle shape with the bandana. Put it on the nape of your neck and tie it at the top of your head.
Then bring the third corner, put it on top of the knot, and then retie another knot on top.
Again, some hairclips will keep it all in place.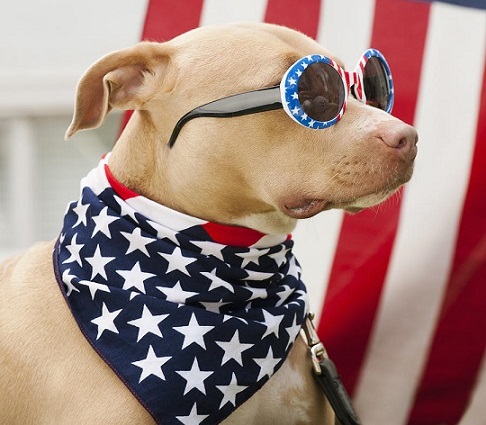 Dog Bandanas
A fantastic way to use a bandana in day to day situations is to put one on your dog. Dog bandanas are coming back in to fashion along with bandanas for people. They can be a great accessory for your pet, to show them how much your love them and to give them a special treat. They're excellent for special occasions or as a reward for doing well in a tournament or a competition, and are easily tied around the dog's neck. Red bandana is really in vogue right now and for a dog your red bandana fabric must be strong and easy to clean or it can be difficult to maintain it.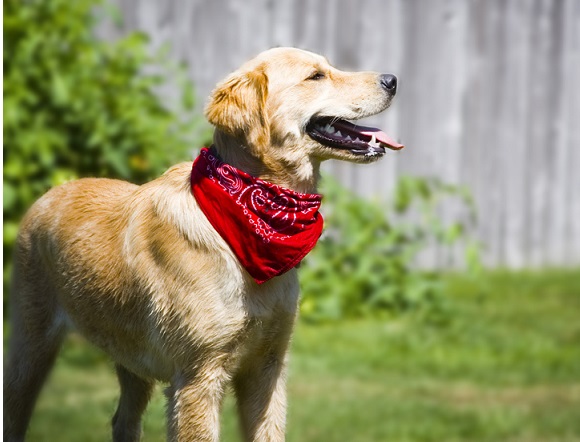 A red bandana is a great fashion accessory and can be used in many situations with many different styles, so if you get bored with one style you can try it out with another. The iconic red white and blur, or red bandana has a distinctly American vibe and looks great in a number of retro and vintage styles. They're easy to maintain and easy to tie, so it's a fashion style for everyone. You can even coordinate yourself with your pets and get your dog a bandana too.