How to Make Custom Bandanas
You can easily make a fashion statement simply by wearing bandanas. These pieces of clothing are normally used as stylish accessories. Bandanas have numerous other uses and this is why those of high quality are quite expensive. Many people are unaware of the fact that they can easily make custom bandanas by following some simple steps. The best thing about the entire process is that almost any fabric type can be used and any design can be made.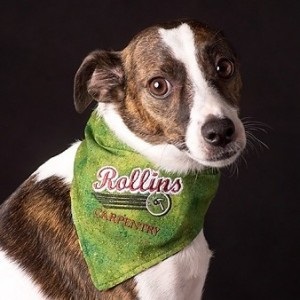 This is usually the first step in making customized garments. One large piece of fabric will get the job done. There is no limitation with regards to the type of material that you can use. Purchase the one that you prefer the most. In this step, you'll basically have two main options. You can either purchase a patterned fabric if you want custom printed bandanas or a plain one if you want a simple bandana. However, you can still get a plain material and then design it as desired.
Bandanas are usually square in shape. This will be the next step in making custom bandanas. A felt pen will get the job done. Use a ruler so that you can be able to draw a neat shape. The square doesn't have to be perfect but provided that it's almost perfect, no one will notice the difference. The size will depend on your specific use for the bandana. Some people with pets, dogs in particular, prefer making two bandanas. If this is your case, you can make another smaller one since those dog bandanas are not similar in size to those meant for humans.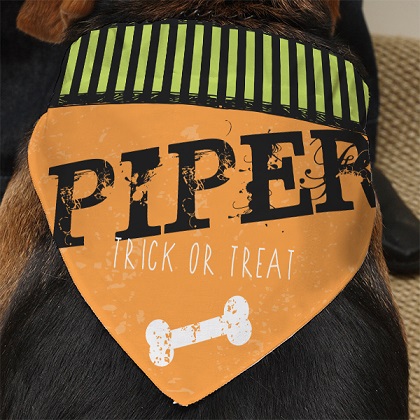 Cut the FabricYou'll have to exercise caution when it comes to cutting the fabric. There are several techniques for getting the desired results. One of the best ways is through the use of scissors. First, cut close to the felt pen markings and then rip off the rest of the line. The fabric will tear in a perfect line consequently saving you lots of time when making the custom bandanas. The other piece of fabric that remains can be kept for use later on.
The process of hemming is important because it gives the bandana a neat finish. To accomplish this, you'll be required to fold the edges all round and then stitch using a sewing machine. People who are experienced in sewing can easily make the finish of custom made bandanas by hand. Regular practice will help and you'll discover that it's not difficult at all.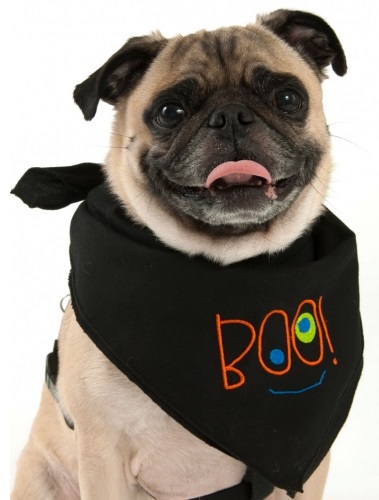 Decorate the BandanaWhen it comes to decorating the bandana, you can get as creative as you like. Use felt pens, stickers, shells or even patches. This way, you'll be able to give the bandana an authentic appeal. For the custom dog bandanas, you can go for decorations that dogs are generally familiar with such as bones for instance.
Now you can try out the bandana. Fold it in several shapes like a triangle or a long strip to get the best feel for your look.
You can make your own design of bandana or you can also have professional seamstress make your bandana for you and your dog. The bandana is simple triangular piece of cloth of the fabric of your choice that can be acquired cheaply. They can be used and reused several times and can be handy in emergency situations such as binding wounds or fractures. They can also act as head cover and body cover for your pet dog that is suitable in different weather situations.